Renaissance Park Quickly Selling Out of Final Phase in Sacramento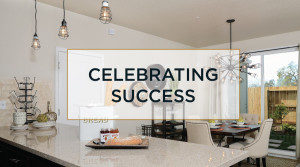 New Faze Development is celebrating the success of Renaissance Park. Over the past year 60 homes in the original phase are sold and eight homes are closing in the next two weeks. They are currently taking reservations for 20 remaining homes in phase two. Already two are reserved!
"The Sacramento core has seen a surge in popularity. Homebuyers are looking for high efficiency, easy to maintain homes near the energy of downtown," stated Cecil O. Williams I, Community Sales Director for New Faze Development. "Pricing is being determined for the final phase, but we believe there's no better deal in town. Our residents are taking advantage of a unique opportunity and once they're gone, they're gone."
The three floor plans include The Venice, The Florence and The Portofino. The Venice is highlighted by 1,318 square feet, three bedrooms, two and a half baths, and a two-car tandem garage. The Florence features 1,408 square feet, three bedrooms, two and a half baths and also a two-car tandem garage. The Portofino has 1,628 square feet with four bedrooms, or an optional loft, two and a half baths and a two-car tandem garage.
These homes have some high quality standard amenities compared to others in the area, which include huge walk-in closets, laundry areas, stainless steel appliances, granite countertops, expandable security systems and much more. These features are much more competitively priced in Renaissance Park when compared to homes in other markets.
"We only have 12 homes remaining and are seeing more and more interest every day. We also have some great financing programs through our preferred lender Summit Funding that make it easier for people qualify," states Williams. "So, we encourage anyone thinking of being a part of Renaissance Park to give us a call."
Renaissance models are located at 2473 Erickson Street, Sacramento, CA 95815. The models and sales center are open daily 11:00 a.m. to 5:00 p.m. and closed on Wednesdays. For more information or directions, please contact (916) 468-9727 or visit www.newfaze.com.