New Faze Featured in Sactown Magazine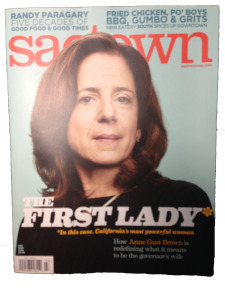 More than 500 years since the time of Leonardo da Vinci, the architectural principles of the world's greatest polymath are alive in North Sacramento. This is where the design of New Faze Development's newest community, Renaissance Park, reflects the exciting urban renaissance in Sacramento celebrated by Sactown magazine.
Da Vinci's ideas originally applied to building canals, widening roads and constructing hydraulic-powered buildings in an ideal city that, being far beyond its time, remained a vision. But the concepts behind this vision, uniting communities, embracing challenges and balancing art with science, can still translate into employing Bluetooth technology, expanding solar power use and planting urban gardens. And at New Faze Development, we found the perfect translators in recent college graduates, 20-something men and women who we call the Next Faze Leaders.
Today, these young people continue to help guide floor plans of New Faze communities, such as Renaissance Park, and ones still in the concept phase. After all, they could buy the homes we build today.
Da Vinci established seven design principles that our Next Faze Leaders kept in mind while participating in the design of Renaissance Park. Among them, "Sensazione," the sensory awareness principle. This is expressed through sustainable building and technological advancements throughout Renaissance Park homes, giving each home the ability to be instantly modified through Wi-Fi, whether its the entertainment, security or climate control system. With the beauty and functionality of the home designs, from stylish stainless steel appliances to the dual zone heating and air conditioning systems, Renaissance Park also embodies "Arte/Scienza", the balancing of art and science. Meanwhile, the landscaping and layout of the homes at Renaissance Park lend themselves to to urban gardens, cozy patio arrangements and enjoyable indoor/outdoor interfaces. At the same time, park and community outreach efforts are leading to an even greater feeling of community. All of this goes hand in hand with "Corporalita" – physical fitness and ambidexterity – as well as "Connessione," seeing the interconnectedness of everything.
The beating heart of Sacramento's urban renaissance is the young and the young at heart, people who are naturally drawn to the vibrancy of our revitalized downtown. At New Faze, we're investing in that urban renaissance by giving its young, emerging leaders a role in building it. And if you're going to have a renaissance, the Next Faze leaders are learning from the best.