New Faze Development Sponsors Next Faze Leaders Summer Program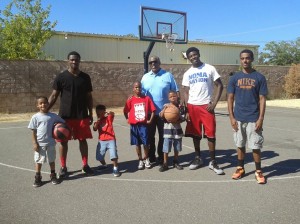 Sacramento, CA – New Faze Development, Inc., the Sacramento home builder known for its commitment to improving communities and creating opportunities for youth, is sponsoring an exciting new summer internship program for seven students, all picked for their intellect, experience and accomplishments. The "Next Faze Leaders" program reflects the energy, open-mindedness and vision of New Faze management and the company's belief in the importance of grooming young people for the future so that they can positively impact their communities.
The Next Faze Leaders are: Mr. Caleb Cavazos – UC Riverside, B.A. Business Administration, UC Davis, M.B.A. (expected May 2015); Mr. Martin Harris – UC Merced; B.A., Political Science; Mr. Anupam Dhillon – UC Merced; B.S., Management; Mr. Sterling Arterberry – CSU, Sonoma, Criminal Justice; Mr. Denzel Butler – UC Merced, B.S. Management (expected May 2015); Mr. Warren ("Timothy") Cross – Howard University, B.A. Marketing (expected May 2015); Ms. Zimeng ("Gloria") Liao – UC Merced, B.S. Economics and Management (expected May 2016); and Ms. Sandra ("Sandi") Vasquez – Florin High School, Class of 2017.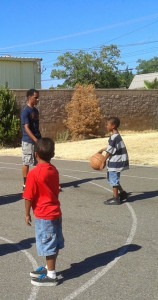 "We are enthusiastic about the efforts of these committed young interns, who are taking the lead on some remarkable community projects," says Mark T. Harris, J.D., President, New Faze Development, Inc. "We feel a responsibility to these students to provide them with more than busywork by giving them hands-on experiences, a sense of autonomy, and exposure to the real working world."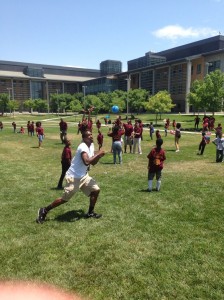 Four of the Next Faze Leaders are already spearheading three new projects that promote the New Faze tradition of serving economically diverse areas and promoting community participation. Having been onboard only a month, these interns have indeed shown initiative, leadership and dedication. Sterling Arterberry is organizing a basketball tournament fund-raiser. Anupam ("Anu") Dhillon is creating a financial literacy curriculum for elementary and middle-school students. Martin Harris and Denzel Butler are working with the City of Sacramento and residents near Dixieanne Park, in North Sacramento's Del Paso Heights neighborhood, on plans to revitalize the park.
These Next Faze Leaders are self-starters who bring volunteer experience and a solid work ethic to their endeavors inside and outside of school. Arterberry played for the men's basketball team at California State University, Sonoma and graduated as a pre-law student. He has always embraced change and welcomed opportunities to grow and compete. "I want to influence communities and society in a way that leads to forward thinking and progress," says Arterberry. "My New Faze internship allows me to explore business law and work on my leadership skills."