New Faze Development Spearheads New Community Partnership to Enhance Local Neighborhood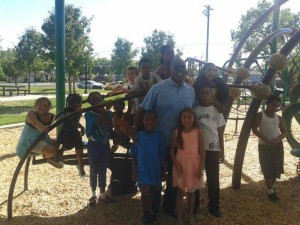 Sacramento, CA ––New Faze Development, Inc., has announced its community partnership with Jeffrey DeMure + Associates Architects Planners, Inc., and The Roberts Family Development Center to enhance and grow a North Sacramento neighborhood. Their first joint project will be to revive and make improvements to Dixieanne Park, a public park in need of transformation.
"We are very excited to work in unison with these awesome partners to enhance the quality of life for our neighbors," says Professor Mark T. Harris, J.D., President, New Faze Development, Inc. "We celebrate and support the combined efforts of these committed organizations whose passion to bolster our communities and enhance the future of our youth aligns with our core values."
This collaboration of for-profit companies and non-profit organizations reflects the long-standing New Faze commitment to serving economically diverse areas and promoting community participation, sustainable growth and a deep-sense of civic pride.
"We are truly excited with the prospect of this new partnership. The continued support of our Center's efforts are greatly appreciated," stated Derrell Roberts, CEO, Roberts Family Development Center.
Jeffrey DeMure, President, Jeffrey DeMure + Associates Architects Planners, Inc. remarked, "this is the essence of why we do planning: to create environments that a variety of different people can benefit from, to stimulate positive social interaction on a very high level, and to allow neighborhoods to function in the way they were intended. Our goal is to speak life into the community through the design and planning of the park."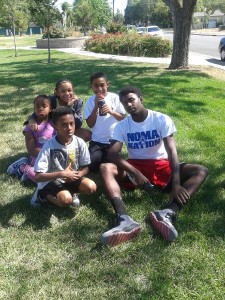 The Dixianne Park project, now more commonly referred to as "Put it in the Can at Dixieanne (Park)," consists of a weekly park clean up task force and larger improvements, possibly including new play structures, improved ground covering and shade structures. These efforts have been led by a corps of New Faze Development Company's summer interns called "Next Faze Leaders." Martin Harris, a recent pre-law and international business management graduate from the University of California, Merced and Denzel Butler, a senior business management major who will be attending school in Hong Kong this fall, are the co-heads of the park enhancement effort. "As interns we are taught that New Faze Development Company not only builds houses but builds communities," stated Martin Harris. "I was inspired by the support of our community partners and take pride in the impact we have already been able to make with regard to the use and enjoyment of the park."
Denzel Butler commented on his experience this summer as a Next Faze Leader. "This is much more than a typical internship. Our combined efforts to clean-up Dixianne Park provides us with an opportunity to develop a program that makes a difference in the lives of everyone who uses the park from children to senior citizens."
New Faze will soon begin construction on 60 homes at Renaissance Park, located near Erickson Street and East El Camino Avenue in Sacramento. However, the company's mission statement includes a commitment to building more than high quality, well-crafted homes. New Faze is committed to strengthening the entire fabric of the local communities in which it builds homes. This dedication goes beyond community service to a truly comprehensive cooperative approach in which New Faze has taken the lead in bringing awareness, progress and support to neighborhoods by working with government, the private sector and various non-profits.
"Our signature focus combines community engagement, quality product development and a responsibility to nurture the future leaders of our community," notes Mark T. Harris. "We are truly invested in the renaissance of the diverse neighborhoods in our exceptional city and look forward to achieving that goal."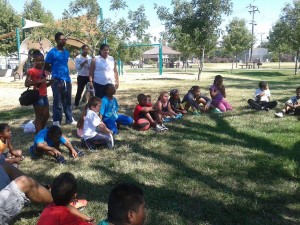 New Faze Development is headquartered at 1825 Del Paso Boulevard in Sacramento and Company founder Allen Wayne Warren hails from Sacramento and grew up in the Del Paso Heights neighborhood. Their employees make up a diverse group of inspired, hardworking people dedicated to projects ranging from park clean-up efforts to local charity events to community outreach programs, and, of course, building high quality homes.
Potential homeowners are cordially invited to visit the Renaissance Park Sales Center at 2455 Erickson Street to tour the neighborhood and view the collection of home designs. Sales Consultants will be available to provide information and answer questions. For more information or directions to Renaissance Park, contact Ryan Coates at (916) 468-9727. For more information on the New Faze community partnership, contact Sally Galli at (916) 813-0333 or visit our website at www.NewFaze.com.