New Faze Development is Offering Pre-sales at Renaissance at Dry Creek in Sacramento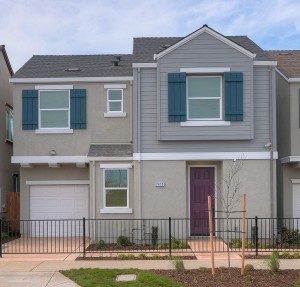 After a very successful sales program at Renaissance Park in Sacramento, New Faze Development has announced the launch of new home sales at Renaissance at Dry Creek in Sacramento. Featuring a collection of popular New Faze homes and coupled with new and exciting plans, this community will be a distinctive urban living neighborhood of 53 detached homes and 10 halfplexes, designed with a wide array of homeowner amenities.
"Not only will Renaissance at Dry Creek boast an abundance of high quality, well-crafted homes, but really, the purpose is to be a reflection. A reflection of going above and beyond people's expectations of how their neighborhood should look, feel and function," commented Cecil O. Williams I, Community Marketing & Sales Director.
Each residence is pre-wired for solar and electric vehicle chargers with innovative building standards that demonstrate the best environmental practices. Consistent with New Faze's long standing commitment to serving, promoting, and supporting the area, Renaissance Park at Dry Creek will be a culmination of sustainable growth and deep rooted civic pride.
First release pricing in the mid $200,000's, a prime location within a flourishing area, and the opportunity for people to begin purchasing homes right away, this is something worth taking advantage of immediately.
From top to bottom, the homes have been thoughtfully designed to make life easier and more enjoyable. Some of the exciting amenities include large walk-in closets, laundry rooms, granite countertops, stainless steel appliances, expandable security systems and other features that rival homes much less competitively priced than Renaissance Park's. The community will offer four two-story home plans and two, two-story, halfplex plans.
The Venice features apx. 1,318 square feet, three bedrooms, two and a half baths and a two car tandem garage.
The Florence has apx. 1,408 square feet, three bedrooms, two and a half baths and a two car tandem garage.
The Portofino is apx. 1,628 square feet with four bedrooms or an optional loft, two and a half baths and a two car tandem garage.
The Milan is apx. 2,136 square feet with four bedrooms or optional den, two and a half baths, a two car tandem garage and front and backyard covered patio decks.
The halfplexes will range from apx. 1,185 to 1,398 square feet feature open, two-story home designs, single car garages and front yard patio deck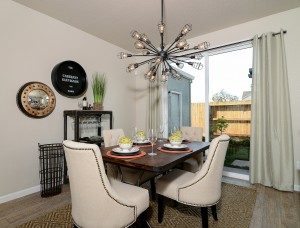 "As part of the New Faze philosophy, we are not just building homes, we are building communities," stated Charlie Tiwana, New Faze Development, Vice President Strategic Investments. "With today's low interest rates and some great financing programs that make it easier to qualify for a mortgage, we are seeing more and more families make their dream of homeownership come true."
To receive more information on the homes at Renaissance at Dry Creek and to join the Interest List, please visit www.NewFaze.com or call (916) 468-9727.