Sacramento Councilman's New Faze Development Company Rebounding From Recession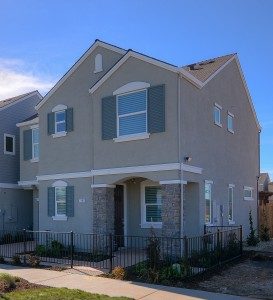 Allen Warren's New Faze development company had to get "really skinny" during the recession, laying off all but two employees, filing for bankruptcy protection on some projects and selling off residential lots.
But Warren, now in his second term as city councilman for Sacramento's District 2, said he never considered closing the business that once had as many as 45 employees and a billion-dollar portfolio.
"I'm not a quitter. I believed in myself," he said recently, discussing his 27-year-old company's comeback. New Faze Development Inc., headquartered on Del Paso Boulevard in North Sacramento, not far from where Warren grew up, is ramping up hiring and launching construction on four housing complexes throughout the region over the next few months.
"We're going from first gear to second or third – we're picking up momentum," Warren said.
The rebound started with a bit of a gamble. Warren, who is 52, said he was unable to build on any of the undeveloped properties New Faze carried into the recession.
Read more here: http://www.sacbee.com/news/business/article134686229.html