New Faze Development Celebrates Diversity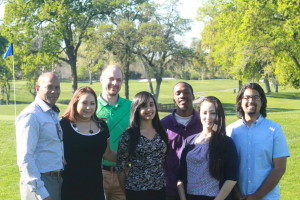 Looking around the office at New Faze Development headquarters in Sacramento, CA you may notice a group of people working with energy, enthusiasm and professionalism. Look a little closer and you may notice the variation of nationalities and backgrounds each person brings to the eclectic team.
New Homebuilder in Sacramento, New Faze Development truly does value diversity. From our team members to our home and community designs to our everyday business activities, the richness of a variety of cultures shows through. To the New Faze team, diversity has far more meaning and they take it pretty seriously. Let's take a closer look.
Servicing a Range of Clients
Most of our team members speak two or more languages. Some of the languages spoken at New Faze Development include Spanish, Hindi, Punjabi, Tagalog, Arabic, Farsi, Russian and Vietnamese. This means that we can work with many people and communicate effectively in their native language. This helps ensure that our homebuyers feel more comfortable and that their needs are accurately addressed. Diversity leads to a superior experience for everyone involved.
Our Hiring Philosophy
Studies have shown that there is a link between diversity and the performance of companies and this makes sense. After all, hiring from a more diverse pool of applicants means not just finding the best, but also finding team members with varied life experiences and new perspectives.
When you're seeking to create a winning team, you will need to draw upon all people from all backgrounds. New Faze Development we are strongly committed to finding the very best talent available. In the end, it is great talent that produces great results. By embracing diversity in our hiring process, we are able to attract that great talent. The end result is that everyone benefits.
Looking at the Future
As the world becomes increasingly interconnected, diversity is also becoming more important. In the future, the businesses and organizations that thrive will be those that understand the global marketplace.
New perspectives and backgrounds can in turn help fuel innovation and bold insights at every level. At New Faze Development, we are proud to embrace diversity and all that it has to offer. It is all part of our continuing quest to be the best and provide you with the very best new home solutions possible.
New Faze Development is headquartered at 1825 Del Paso Boulevard in Sacramento. The Company's diverse group of inspired, hardworking employees are dedicated to projects ranging from local charity events to community outreach programs, and, of course, homebuilding operations. For more information on New Faze Development, please contact the Company by phone at (916) 929-6402 or visit their website at www.newfaze.com.
Wednesday, March 22, 2017